We've been so busy getting ready to reopen, we don't want you to think we've forgotten about the kids! We are now looking for help replacing our children's craft supplies! Miss Julie lost all of her crafts in the fire, and we are hoping to rebuild our collection as soon as possible! If you are interested, you can purchase items off of our Amazon Wishlist to be sent directly to us. We ask that you only purchase items from this list so that we can keep track of what we have received- personal physical donations of craft supplies cannot be accepted at this time. Thank you so much!
Also, in case you missed it, there is a new Katie the T-Rex video out!

---
We are happy to announce that we are now accepting book donations!
Please bring them to the former karate studio at 2B Maggiacomo Lane, located between Amore Pizza and Cotter's Wine and Liquors, during any of the times listed below.
*We must insist that you do not bring any donations to the former market that will be the temporary library- it is under construction and we are not working out of there. Donations MUST be brought to the former karate studio during the times listed. Also, please do not drop donations at any other local businesses or leave them outside.*
Thank you so much for your donations to help rebuild our library collection!
DONATION HOURS:
ANY SATURDAY IN JANUARY from 10am – 3pm
Monday, January 14th from 10am – 3pm and 5:30p – 7:30pm
Tuesday, January 15th from 10am – 3pm and 5:30p – 7:30pm
Wednesday, January 16th from 10am – 3pm and 5:30p – 7:30pm
Thursday, January 17th from 10am – 3pm and 5:30p – 7:30pm
Friday, January 18th 10am – 3pm
Saturday, January 19th 10am – 3pm
If you would like to donate to the library, please click below:
Spectrum News did an video interview with us about how we are handling reopening after the fire and processing donations. You may view it here.
---
While we may be temporarily closed, you can still access books online!
OverDrive is a fantastic resource for eBooks and eAudiobooks. Using your library card, you can download materials straight to your phone or tablet. You will need to have an email address and password in your library record to get started. If you are unsure if you've provided this information already, please contact any other library in the MidHudson System and ask them to check for you. To get started with OverDrive, please click here or download the Libby app from the App Store on your device.


Sebco Books has also graciously donated an online database of children's books for our patrons to use for free! These eBooks do not require downloading and can be viewed right on the webpage. For instructions on how to access this database, please go to the Kids tab above.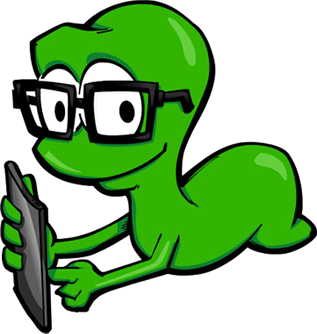 ---
The Pleasant Valley Library has won Hudson Valley Parent Magazine's Spirit of Giving Sweepstakes! Many thanks to everyone who nominated us to win $500 worth of children's books. We are so humbled and excited to receive this generous gift. You can read the article, including numerous comments from those who nominated us, on the HV Parent Magazine website.

---