While the library may be closed during this time, we have tons of great resources for you and your family! Please check out all of our digital databases and other sites- all geared for the book-loving littles in your life!
Last updated: 05/28/2020
---
Caregiver Programming: Free General Parent Support Group*
• For Parents of children 0-5 years old • Thursdays, 1:00 pm, June 4 – July 9 over Zoom
Registration Required
 Click here to sign up online or email children@pawlinglibrary.org for assistance
We have joined Pawling Library and others in our region to offer these programs with experienced therapist and support group leader, Stephanie Sandler, PH D, LMHC of Becoming Mental Health Counseling, and other area libraries to provide caregivers a supportive space for themselves. Join a community of parents dealing with the unexpected hurdles of parenting young children during the Coronavirus epidemic together. During a time of increased isolation, finding ways to connect with other parents and families with common experiences can be refreshing and beneficial. This program is participant driven, and it is recommended for optimal support that participants attend as regularly as they are able. However, interested caregivers are welcome to attend as few or as many as they can. All participants must adhere to group guidelines and norms to maintain a comfortable, welcoming, and safe atmosphere for all.
*This support group is not considered a therapeutic support group. Though led by a mental health professional with experience in supporting parents and families, this support group does not take the place of personalized mental l health treatment, and should not be treated as such.
---
Please click the blue box on the right-hand side of your screen to watch a brief tutorial about TumbleBooks! —>


For families with young children, a virtual calendar with content that changes every day – fun daily activities and a story to read together.
---
TumbleBooks has released a whole set of different sites with a vast array of digital books for all ages! No library card or authentication required!
Please click on the images to be taken to their site.
K-6 Math eBook Database
eBook Database for grades 7th through 12th

An all ages database of audiobooks
---
Sora, the Student Reading App, is offering free eBooks through June 2020 when you sign up and download their app. This is free to do, but there is a registration process.
Coronavirus: A Book For Children is by Axel Scheffler (illustrator of the beloved book The Gruffalo) and educators, a child psychologist, and experts at the London School of Hygiene & Tropical Medicine. The eBook is available for free from Amazon here.
As part of the Read at Home & Watch at Home initiative brought to you by Penguin Random House and Parents Magazine, you can have your littles watch and play games based on some of their favorite books!
Brad Meltzer's Ordinary People Change the World Teacher's Guide and Activities
Xavier Riddle and the Secret Museum Teaching Aids and Interactive Website
Books on Tape has 230 books with free teacher's guides! Simply click on the title you are interested in, then look on the right hand side of the page for the blue box linking to the teacher guide.
Random House has a ton of wonderful home schooling/remote learning resources available to use.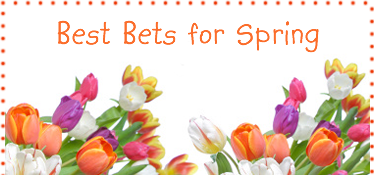 Here is the website that Miss Julie gets the amazing activity calendars for Toddlers and Preschool Children.
Have your favorite Sesame Street characters help explain what is going on in the world to your little ones. This website offers free eBooks, videos, activities, and digital games.

New York State residents can apply for a New York Public Library card and access their digital collections for all ages.
They offer access to SimplyE, an app with an amazing database of children's eBooks and eAudiobooks. You can even apply for a NYPL card through the app! View NYPL's website about it here, or just download the SimplyE app from the GooglePlay or AppStore!
LibriVox offers FREE downloads of public domain audiobooks. These can be downloaded to your computer, tablet, or other device. There is an extensive collection of children's eAudiobooks – click on the Genre/Subject tab to view them!
Audible from Amazon is offering free children's eAudiobooks at this time.
---
Here are some non-library related links to fun activities for your little ones!
Gather your kids and watch this great, informative webinar by Gale Burstein MD, MPH, Erie County Commissioner of Health about the Coronavirus. This video helps explain what is going on in the world to children in easy to understand terms.
From MHLS: The NYS Parenting Portal provides parents and caregivers with multiple tips, tools and resources to enhance the roles of parent and caregiver. Resources within the portal include: a downloadable Parent Guide that provides tools for a successful first five years of the parenting journey, a Multiple Systems Navigator that provides information on how to access and navigate multiple human service, health, education, and disability services and now includes COVID-19 resources for parents including tips, activities and information on how to talk to your children about the Coronavirus.
Make math fun and engaging with Bedtime Math! You can see their website here along with other activities they offer here.
Get a daily question (or browse past questions) to get your little ones minds thinking with Wonderopolis! Topics can include science, family/culture, STEM, animals, and more! You can even submit your own questions to be added to the Question Bank!

Need some more help with activities to occupy yourself and your littles? What Do We Do All Day is a great resource offering activities, games, booklists, and more for ages Pre-K through Teens!

The Child's World has two great downloads with activities for your children! These are available for free from their website.

Sourcebooks has this great webpage with tons of activities, crafts, interactive games, and videos for you and your children! Some things do require purchase, but many are free!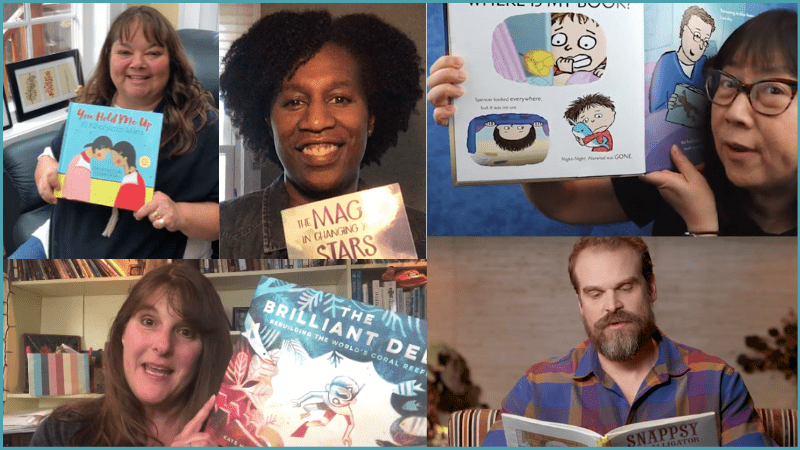 Many, many thanks to WE ARE TEACHERS for curating this list of children's authors and celebrities doing read-along videos!
Bestselling children's author Dav Pilkey is doing weekly activities for kids including videos, drawing challenges, and more!
Take your kids on a virtual rollercoaster with these videos of the rides at Disney World and Disneyland!
Scholastic is offering FREE Learn At Home projects and books for all grade levels.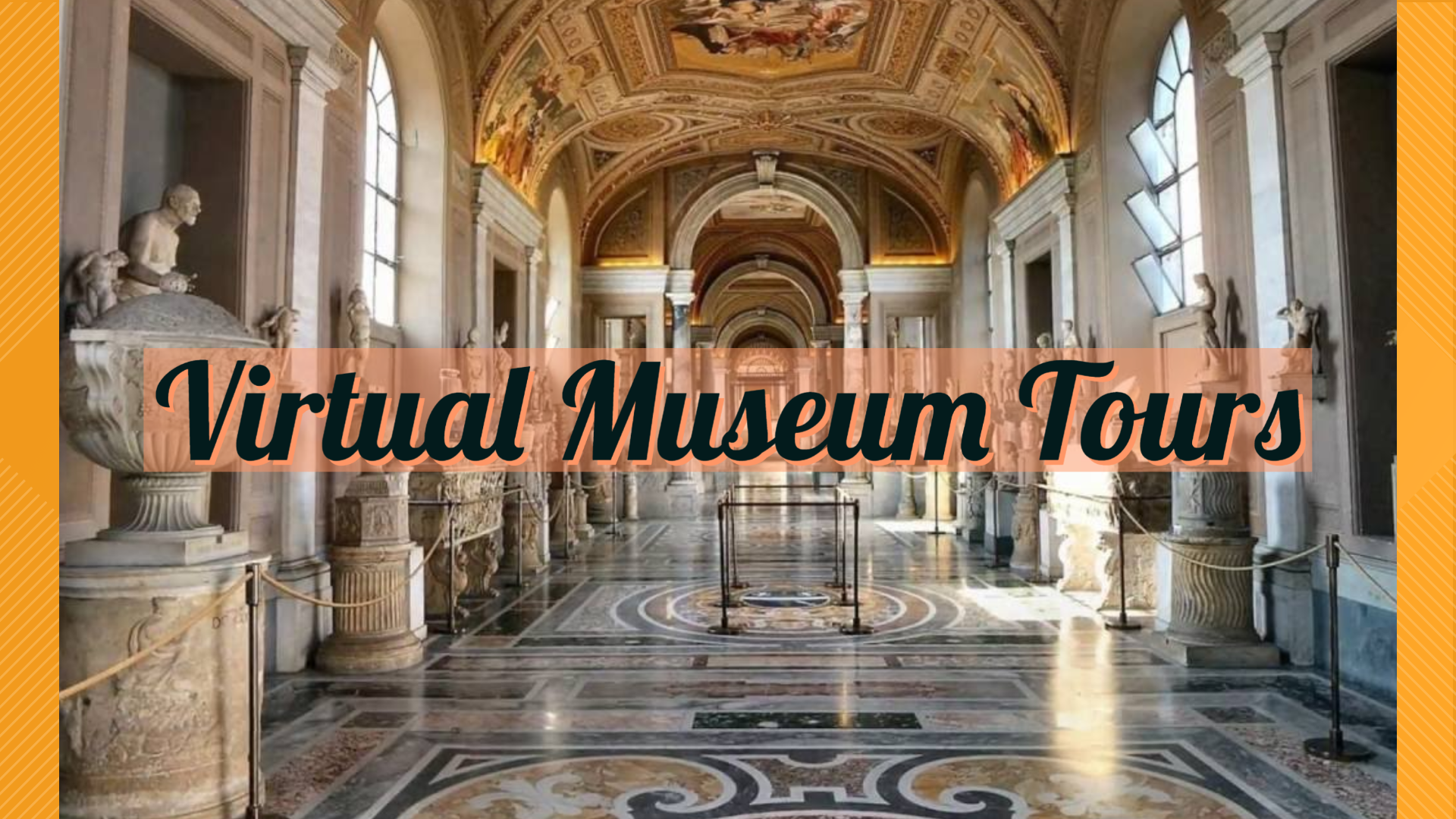 Google has partnered with over 2,500 museums around the world to bring you free virtual tours!
A FREE online fantasy world that encourages kids to play through games while teaching them maths – for grades 1st through 8th.
Nat Geo KIDS offers tons of videos, articles, and games to keep kids learning about the world around them.
As always, PBS is there for the littles with fun games to play both online and via their app with some of your children's favorite characters.
The beloved children's magazine also has a fantastic website full of games and activities!
Seussville is an interactive site with videos and games based around the beloved children's author and his creations.
---
We offer a variety of different Museum Passes for the whole family!
Please view our flyer detailing them online or give us a call for more information!
Museum passes cannot be reserved online- please call us or come in to reserve them.
For teens…
---
Do you have community service hours to do for school, honor society, confirmation, government class, etc? Just want to give back to the community? The library offers teen volunteering opportunities for teens ages 14 and up during the summer months only. Just download the Teen Volunteer Application above, fill it out, and drop it off to us at the library!
Please carefully read the second page of the Application for important guidelines and information about the teen volunteer program. Also, please note that filling out and submitting an application DOES NOT guarantee a volunteer position.
---